Videos, Stills & Works in Progress
Life though the Curvilinear lens"
This is a Welsh Arts funded project. This moving image project celebrates the diversity of modern Wales and Welsh identity by connecting with the multicultural of communities that live in Canton Cardiff.
​​​​​​​
Welcome to the art gallery for the underprivileged
(work in progress)
The corporations that own all of the major art galleries in the world also fund weapons that kill and profit from war. The only aim of the major art galleries and the art world is to keep the liquid capital flowing though its orifices. Keeping diverse artistic representation on the outskirts enables the galleries to remain corporate honey pots.
The Coming Storm (work in progress)
Climate crisis is at a critical stage and the Corporate Governance that control our natural and national resources tell us. We have to change, while they maintain the global status Quo of GDP first...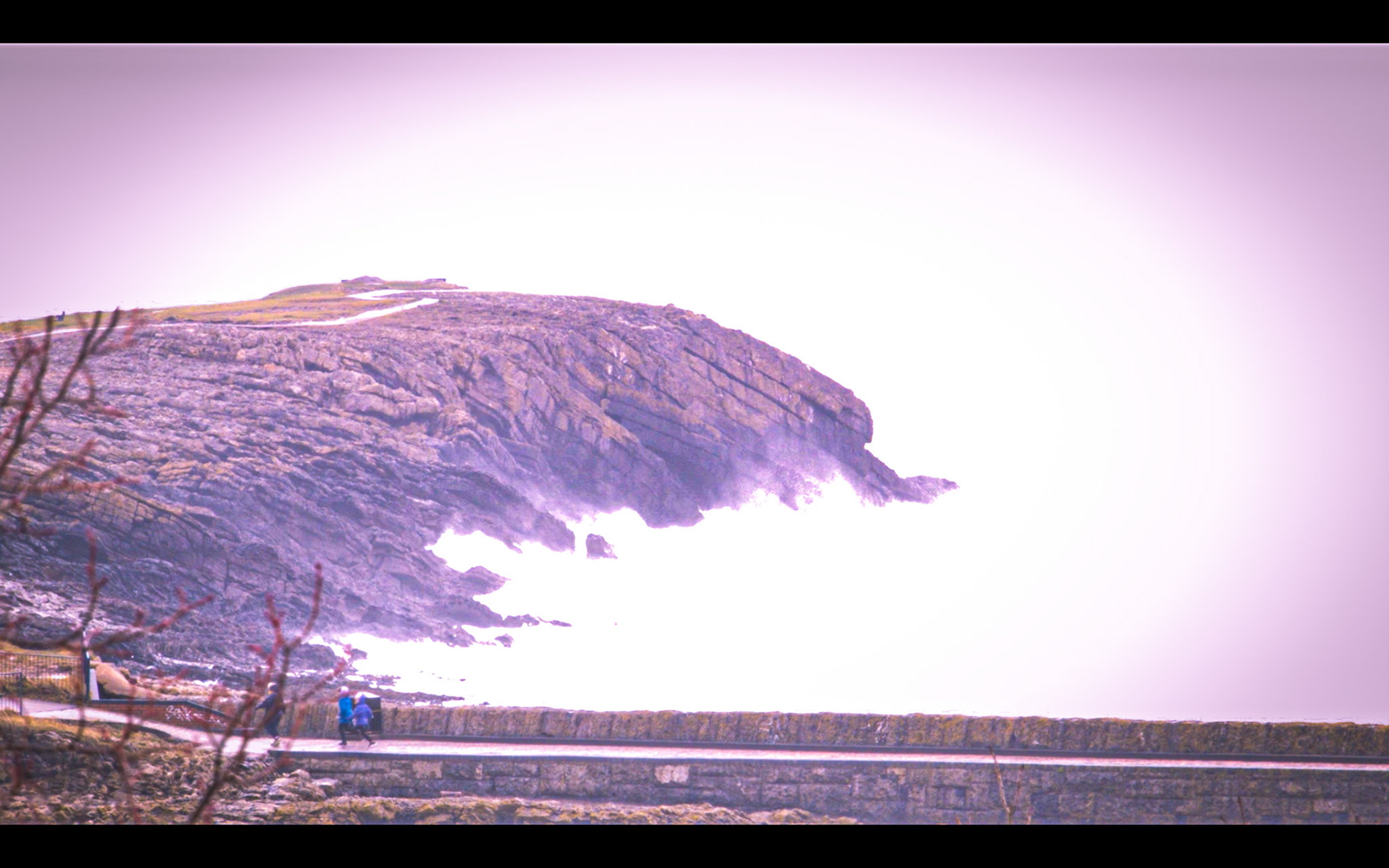 Time Loss Motion - This moving image project was born out of grief: how does an artist attempt to convey a sense of grief within their art form? I shot "Time Loss Motion" over a three week period which began when my mum was put on end-of-life care and ended when she passed. My son and I would visit mum at home then go to the beach afterwards to help digest what we were feeling. Filming helped my son and I alleviate the grief for a while. It was as if time itself stopped for me during this period and for a long time all the visuals turned black and I found it hard to tune back into myself. ​​​​​​​
My first Moving Image project  "Beautiful" was a combination of dance movement and the poetry of gay civil rights activist Pauli Murray. This moving image project is a combination of poetry and dance. It pays  homage to her tireless struggles for women's rights and her driving need for change, equality and the right to express our sexuality. The poetry of Pauli Murray and permission of use, was given by The Pauli Murray Foundation. I fell in Love with Pauli Murray's poetry and wanted to combine aspects of her work with movement and dance to create a moving image project that enabled the audience to visualise Pauli's Desire for love and acceptance. 
​​​​​​​
Officially Selected, screened and up for Best of British award at the Queer Film Festival Bristol, Lift off London 2020 and was Officially Selected and screened at the Carmarthen Bay Welsh BAFTA qualifying Festival. Beautiful is also an official selection and is up for an award at the Birmingham film festival and had an Honourable mention at London x4 autumn festival 2020.